DUNGEON MASTER II BETA - FIRES
A Dungeon Master 2 Beta (v 0.9) was released, using the PC-DM Fires engine. It gives some hints of what would have been Dungeon Master 2 if it had not been reduced because of size limitations.
Have a peek at some DM2 Beta screenshots here!
(refresh this page to have a random screenshot)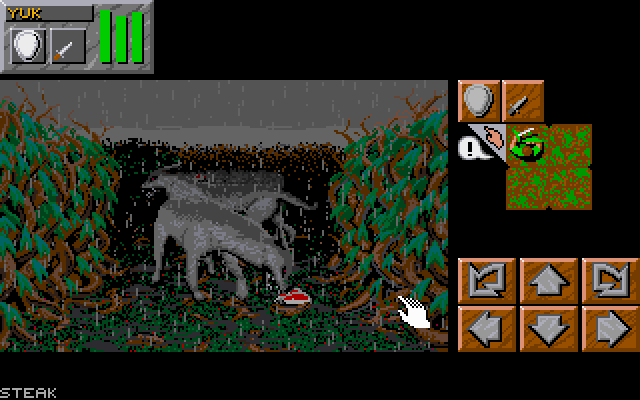 If you want to play this PC beta version, you would look
there
for information.
But I have another way to play the beta version ... as a custom dungeon for the retail PC-DOS DM2! Check
here
for indication.